'Floodgates have opened': Perth's most elite estates get snapped up in weeks
Overseas interest in the top end of Perth is hot!
Overseas interest in the top end of Perth's real estate market couldn't be hotter, and it appears Western Australia's success at managing the spread of coronavirus is proving a major drawcard.
Real estate agency William Porteous International, which specialises in multimillion-dollar western suburbs listings that attract international buyers, is seeing a sudden boom in interest after COVID-19 restrictions lifted at the end of May.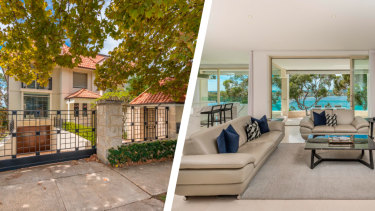 William Porteous said he had received calls from all over the world looking for waterfront properties in the $10-million price bracket.
"With this coronavirus there was a couple of weeks where everything went flat and then all of a sudden we started getting calls from expats living in places like Saudi Arabia, America, England, Hong Kong and China and everywhere around the world and they were all calling up saying 'what have you got?'" he said.
"And with people not being able to travel have sort of sat down and thought, 'gee Perth is a good place,' and all of a sudden the floodgates have opened and people are pouring into the market."
Mr Porteous said the agency had seen properties that were tough to shift years ago suddenly snapped up within weeks.
"We sold something in Mosman Park the other day; the house was on the market 2 ½ years ago and we couldn't get a bite, and then we put it on the market again a couple of weeks ago and bang, it sells almost the second week," he said.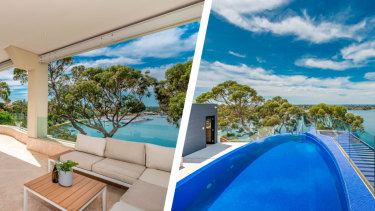 "The buyers think it's an opportune time to buy and they're coming out of the woodwork, which is quite contrary to what is happening in Sydney and Melbourne.
"At the moment I am finding that I have never been busier. So we're flat out."
His most recent sales include a $6.1 million property in Dalkeith and a $9.250 million house in Peppermint Grove, which sold three years ago for $8.25 million.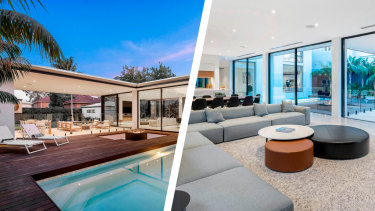 "We've got another big one on Jutland Parade (Dalkeith), which has been on the market since October last year for $12 million and we anticipate that will be sold this week," Mr Porteous said.
"And up in Mosman Park we have a very good block at 35 Saunders on the waterfront and they paid $10 million for it three years ago and they want to sell it and we've got very good offers on that. And then a couple of other properties in Mosman Park as well."
"I have got another one in Peppermint Grove that came on the market quietly at $15 million with two good viewings there and another viewing on Wednesday.
"And we've got a townhouse at 108 Bindaring Parade which is a duplex half overlooking the river which is on the market for $9 million and got someone very interested in buying that, which wasn't happening six weeks ago."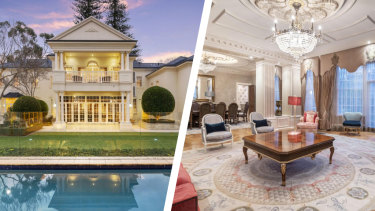 Western suburbs agent Mack Hall, who also specialises in pricey properties, said while he hadn't seen international inquiries convert to sales so far, given the state of the rest of the world they shouldn't be holding back from Perth.
"There are lots of enquiries," he said. "People can send messages on the website but it's a matter of what comes of it – they should do and why wouldn't you?
"Why would you want to stay in Hong Kong? The rest of the world is in pretty bad shape."
Mr Hall said he has seen a steady stream of sales go through, "certainly in the quite expensive bracket between $4 to $6 million there have been a lot of buyers."
REIWA sales data for the past six weeks show three finalised sales above $3 million.
The increased interest gives credence to Premier Mark McGowan's messages that "Western Australia is the envy of the world" and the idea many expat citizens may be looking to return and settle in the state due to its record in dealing with the coronavirus.
While Australian citizens, including dual citizens, are not prevented from returning home, a cap of 525 overseas passengers allowed in each week has slowed the opportunities for those wishing to relocate.
An ABS report into WA's visitor arrivals in May, which tallied the number of trips rather than people, found there were only 370 short-term visitor arrivals from the UK, New Zealand, USA, Denmark, Poland, Singapore, Croatia, Canada, Norway and India, while there were nearly 20 long-term visitor arrivals. The number of returning residents for the month was 1290.
WA is not the only sought-after destination, with Byron Bay also reporting a "tsunami" of interest from wealthy urban professionals, celebrities and expats returning from overseas.
First National Byron sales manager Tara Torkkola told Domain they had their "best quarter in 30 years", attracting interest from "actors from LA [to] car designers from Hong Kong".
Source: WAToday